Regular Gardening
Weekly gardening sessions – to ensure the best care for all my customer's gardens flexibility is important – most gardens I work on don't require appointments but I will make one-off appointments to meet and discuss specific projects, suggest ideas or work with other gardeners to ensure a smooth running garden.
I carry my own tools, and I can invoice you online when the work is done so there is no need for you to worry that you need to be in when I come!
£20 per hour
Garden Centre Trips
I can either meet you there and help you choose plants for your garden, or I can make the trip buy plants for you.
£20 per hour
Gardening Articles
Website articles £50 per page, other gardening writing is charged per word count.
Planting Up
I can help you plant up a new flower-bed, short-notice, without providing regular gardening.
£50 per hour
Plant Stall
I sell overflow from my greenhouse.
£3 per plant or 4 for £10, unless marked otherwise.
Rose Pruning
Winter pruning, without providing regular gardening.
£30 per hour
One-To-One Gardening Lessons
Giving beginners a basic introduction to gardening… in your own garden! I can show you how to do things like improving your soil right through to how to prune roses, increasing your plant stock, helping you with pest infestations and anything I don't know I can point you in the right direction.
£20 per hour
Paying By Cheque
PLEASE NOTE: Due to Coronavrius restrictions I am not able to accept cheques.
I prefer online payments and cash. Cheques cost me time to pay in and can take a week for funds to reach me.
£3 charge per cheque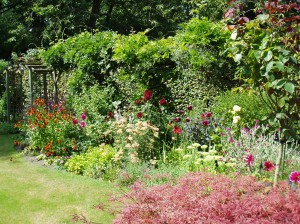 Other things you might like to know..
I am RHS qualified so you can relax, your garden is in safe hands!
I get asked a lot but I do not cut hedges and mow lawns, or take away garden waste as I do not have a licence to dispose of it, most of my customers have a brown bin for the waste or a compost heap.
I'm based in West Runton and work locally in surrounding areas – I may charge for travel (at my hourly rate) for customers further afield but I will let you know beforehand if I'm going to charge for travel and what the cost will be.
Get in touch and find out what I can do for you!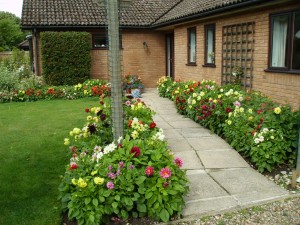 The lesson I have thoroughly learnt, and wish to pass on to others, is to know the enduring happiness that the love of a garden gives.